Pinewood Project launched in Bordon
How HAAUUSS is helping reduce homelessness in East Hampshire
Read more
Contact us
We are delighted to have launched our pilot project in Bordon.
We are using our state of the art, made to measure housing to provide accommodation for people who are temporarily homeless to transform a disused village hall in Bordon into high quality living space, with our partners  East Hampshire District Council and Two Saints.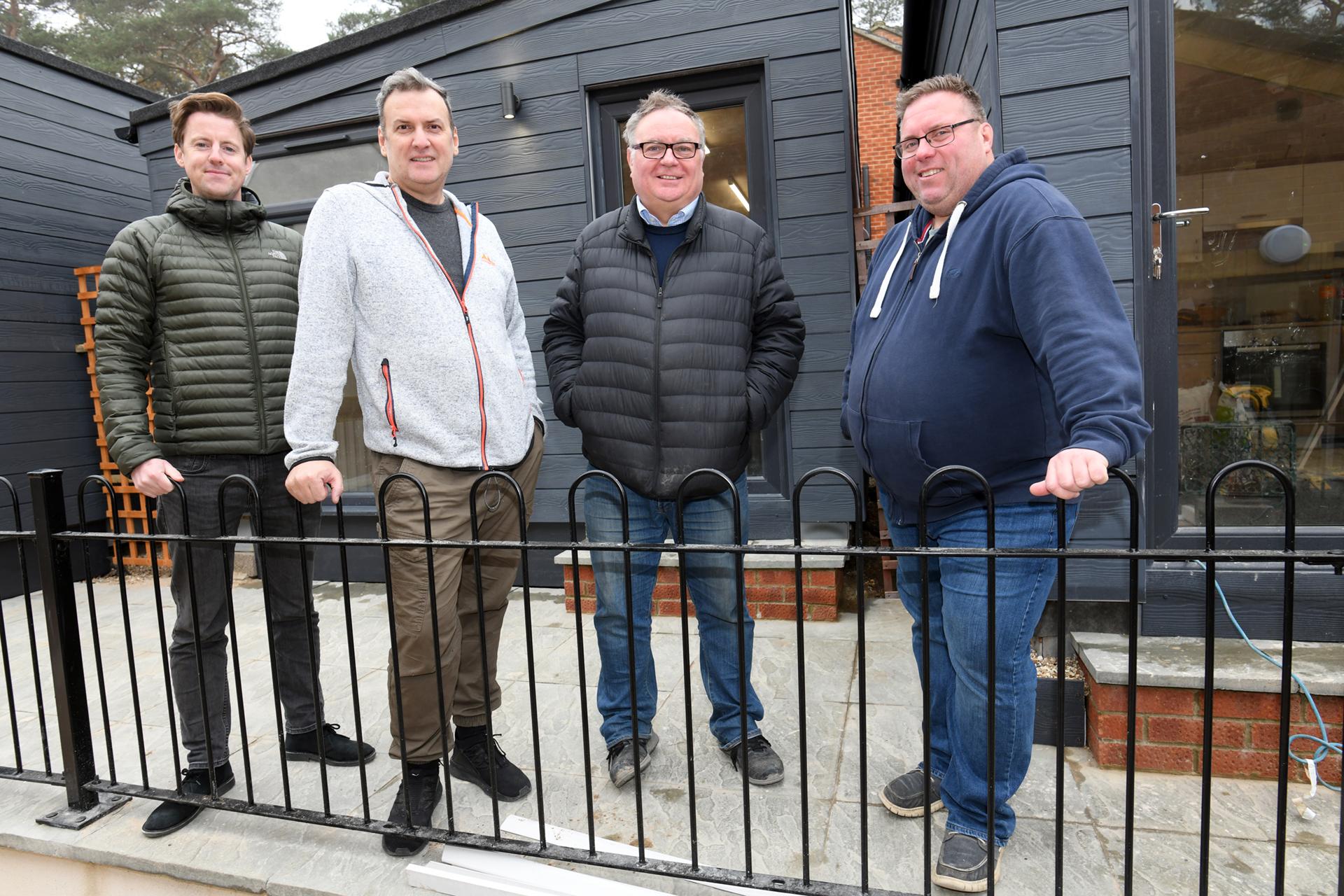 We wanted to use our skills and technology to provide temporary housing of real quality, giving people a comfortable home where they can find stability and have some space to rebuild their lives, behind their own front doors.
We want to continue to make an impact in helping local authorities address the housing crisis, and hope to create many more projects such as this one.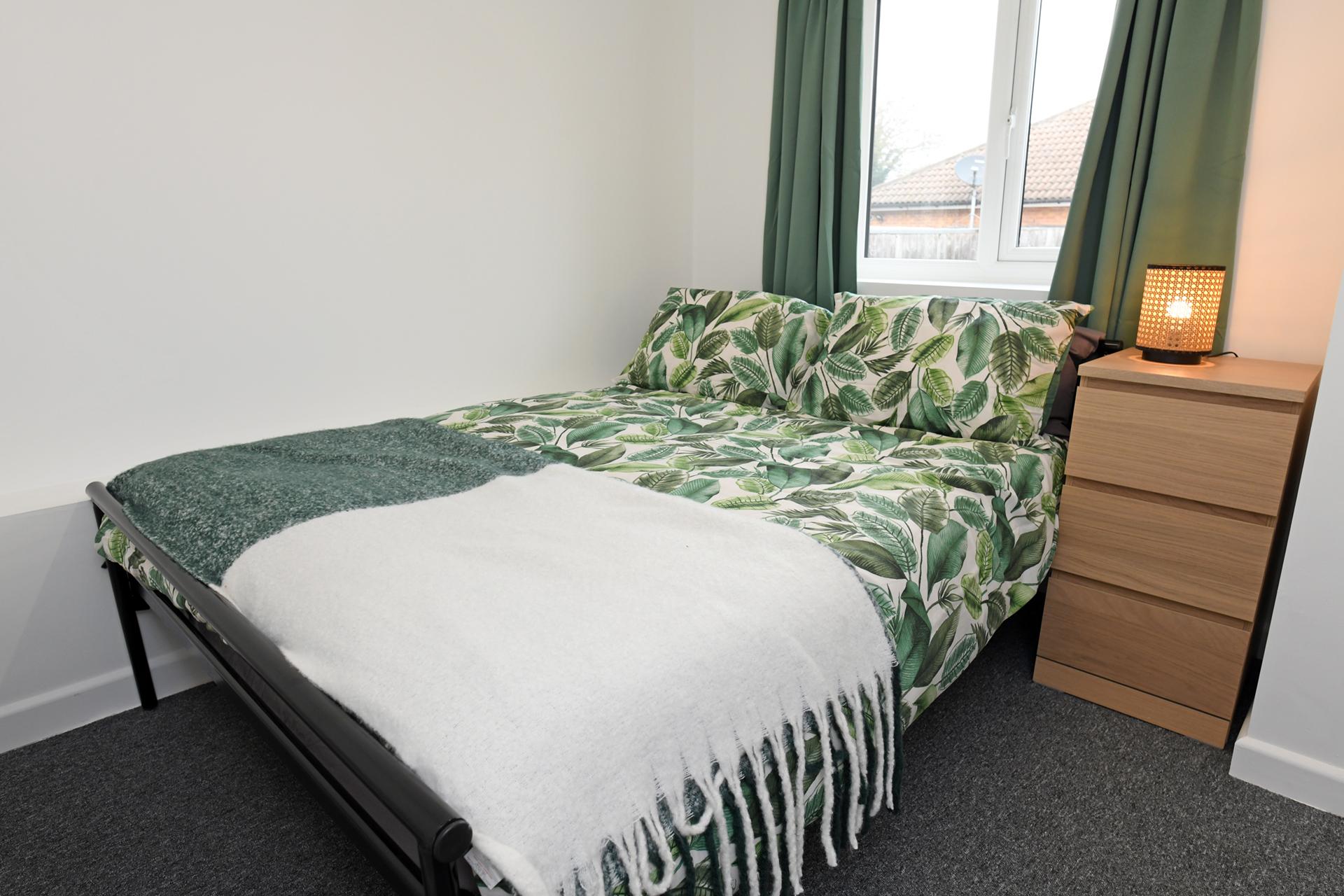 Ten units for individuals and families have been made available. 
These units are providing an affordable solution for temporary homelessness, while simultaneously making good use of an under-utilised building which would otherwise go to waste.  All of the units are fully furnished and equipped with fully fitted kitchens,  bathrooms and the latest technology.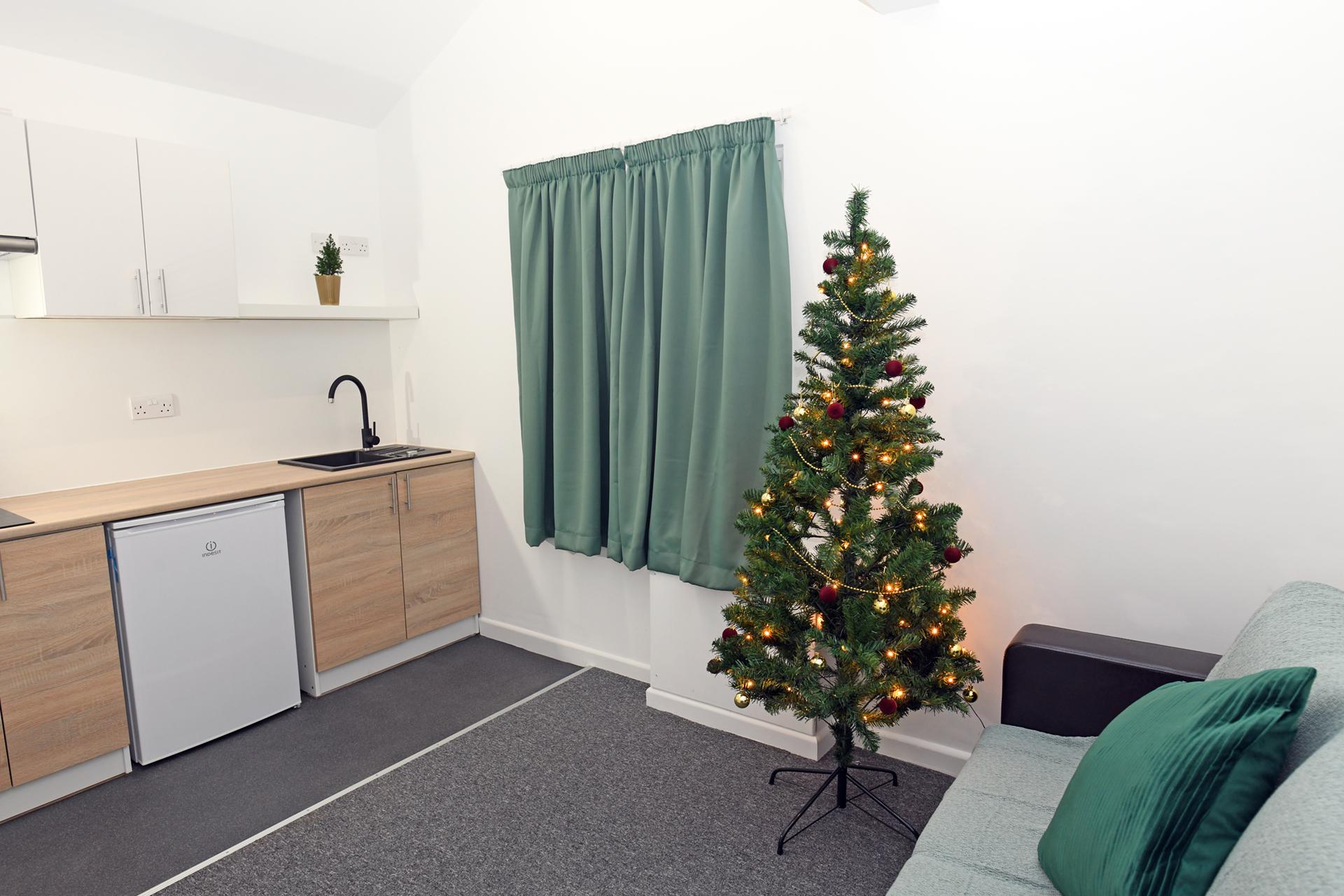 The pods are brilliantly designed, safe, private and environmentally friendly. They will give people secure and supervised accommodation at a time when they need it most of all.
This scheme also makes fantastic use of a community building that no longer serves a purpose. I am really excited about seeing the pods complete but most of all I am looking forward to seeing them help people who have either fallen into, or are threatened by, homelessness.
We anticipate that this pilot project will be the first of many.
These homes will reduce the need for out of area B&B placements and give residents direct access to support, with staff on site. The site will provide a stepping stone to more settled accommodation, and help residents to gain the skills necessary to manage a tenancy.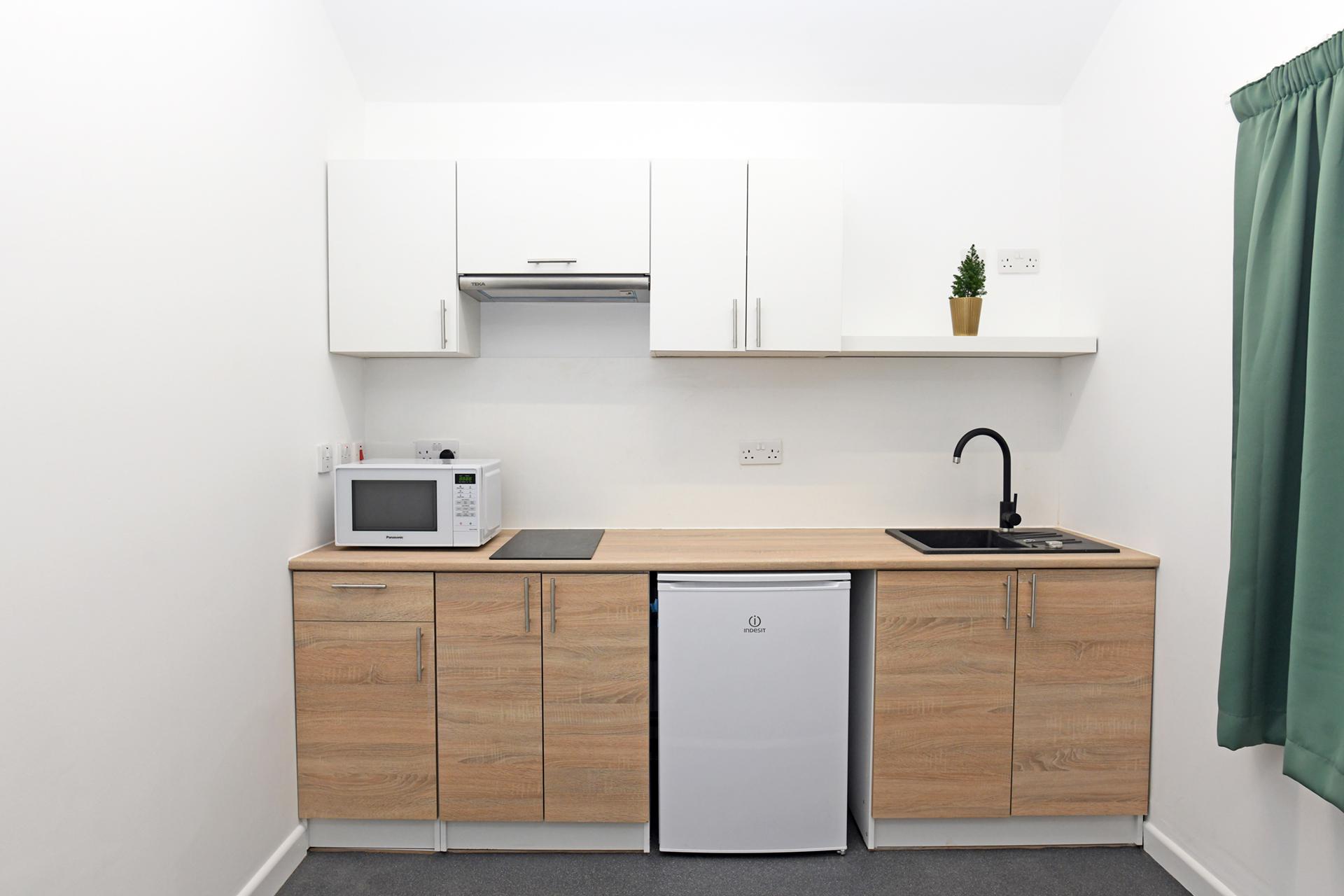 Find out more in our video here
We have a long-standing relationship with East Hampshire District Council and we're delighted to partner with them in providing support for this project. Repurposing the Whitehill and Bordon village hall is an excellent idea as it provides people who are homeless with much-needed accommodation and support while also making use of an otherwise empty community building, solving two issues in one.
Why our housing is unique
We have created a collection of advanced, smart, IoT connected buildings within a building, which use up to the minute technology to make these affordable homes comfortable, eco-friendly and energy efficient.
Are quick to assemble and can be made to measure and can be packed up and relocated as the need arises
Are made from eco-friendly materials
Feature sedum grass roofs which remove CO2 from the surrounding environment, improving air quality
Incorporate state of the art sensors which monitor movement, air quality and sound levels ensuring an optimum living environment for residents
Include built in sensors to monitor building quality, and feed the data back to the partnering housing association so they can monitor the residences in real time. The sensors can detect problems such as faults in pipes before any ruptures happen, allowing for proactive maintenance, which is more cost effective than repairs.
Have Intelligent sensor-controlled LED lighting, excellent insulation and solar panels which  generate 15kw of energy each day making them extremely energy efficient

Are user-friendly, with QR codes on all the household equipment which bring up instruction manuals in a number of languages.
Have fitted kitchens and en-suite bathrooms, and are furnished in full and equipped with WiFi.
Include appliances such as televisions, and microwaves, as well as items such as furniture and bedding. The idea is that residents won't need to purchase anything, but still have plenty of space for personal items, so that they can make it their own for the duration of their stay.
To find out more about our modular housing solutions, and to discuss how we can work with your Local Authority or Housing Association please get in touch.  We are happy to discuss options with you and to offer a tour of our site, and our workshop in Hull where the homes are constructed. 
Unit 1, 172 Winchester Road,
Four Marks, Alton,
Hampshire, United Kingdom GU34 5HZ